Hexacode It Institute : The Best Graphic Design Institute in Noida
Are you looking for a high-quality graphic design education in Noida? Look no further than Hexacode It Institute.
Hexacode It Institute is a premier institute for graphic design education in Noida, offering a wide range of courses for students of all levels. The institute is known for its experienced faculty, state-of-the-art facilities, and emphasis on industry-relevant skills and training.
One of the unique aspects of Hexacode It Institute is its focus on providing students with hands-on experience through live projects and internships. This allows students to apply the knowledge and skills they learn in the classroom to real-world situations, giving them a competitive edge in the job market.
The institute offers a variety of courses, a diploma in Graphic Design, a diploma in UI/UX. The curriculum is designed to provide a strong foundation in the principles of design, while also incorporating the latest industry trends and technologies.
In addition to its academic programs, Hexacode It Institute also offers extracurricular activities and workshops to help students expand their skill set and network with professionals in the field. This helps to create a vibrant and supportive community of designers.
With its excellent faculty, facilities, and curriculum, Hexacode It Institute is the best choice for anyone looking to pursue a career in graphic design in Noida.
All in all Hexacode It Institute is the best place to pursue Graphic Design education in Noida. Its industry-relevant curriculum and hands-on approach to learning make it the perfect choice for anyone looking to build a successful career in the field.
Hexacode It Institute IT And Web Institute
We give top class training to our students to understand the digital world via graphic designing, web designing, web development and digital marketing. We help them to learn best management pioneering skills to create their vision into reality and to develop their Ideas into excellent work as a Pro.
Teaching Methodology at our Graphic Design Institute In Noida
All our courses are well constructed by experts to meet the current industry requirements based on the latest technologies. All the faculties we have are the best professionals. Our teaching methodology is experiential, very different, and unique because of two main reasons.
First, the programs we deliver are designed to help students in understanding the broad range of skills that is crucial to become a creative industry professional.
Secondly, the faculty of our institute works their best in providing quality education and knowledge to students. Every faculty member understands his/her personal responsibility to provide the best possible education to the students. Our teachers are always ready to help their students not just only in class rooms but also after completion of the course when they start working in companies or for themselves.
Our Mission
Our mission is to offer the top class training to our students to explore the best possible opportunities in Digital World to make them skilled. Our experts are always there to help all the time to our students. Each student is precious to us and our only mission is to make them touch the heights in their profession under our professional training for their successful career.
Our Vision
Our vision is to make our students believe in their talents and to craft their raw skill into professional.We make students confident to create their vision, ideas and creativity into reality as a trained professional to get more success.
We believe your success will take us one step towards our success and we know successful career needs quality training. Therefore the principle focus at our web and graphic design institute is not just to teach but make the student understand the topic. Our main emphasis lies is professional training. The vision of our institute is to provide Quality without Compromise
Our Attitude
We believe creative minds create the future. So we are here to craft that creativity of our student into reality with skill, innovation, advanced technology under our experts best training and advice.
We believe that the Success of our Students is above all.
We believe in quality and skill proficiency and so we take pride in our courses and training methodology.
We believe in make the most of creativity technology put together.
We believe that students and persons working in our Institute are our biggest asset.
We believe in the BIG thinking approach.
We believe in the limitless opportunities of the future.
We believe in solving the challenges of today which will gives us the strength and vision to solve the problems of tomorrow.
Meet Our Star Performers
Placements

At Hexacode It Institute
Students Testimonial
What Our

Students Says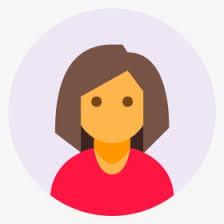 I love this course. It showed me the basics fundamentals for graphic design. The professors is great, they know how to explain each concept. Great experience overall.. Thankyou😊
PratibhaGraphic Designer
The experience was great because of Hexacode It Institute Graphic Design I got my career in the right direction and for me, Rahul sir was a great mentor and teacher. Thank you for helping me grow and bringing the best in me.
Vibhuti RajWeb Developer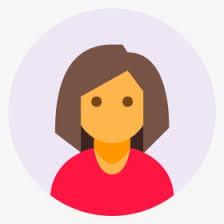 Hexacode It Institute is a best institute where one can enhance or build up their skills and interests. I've gone through one of the best learning experience here. The faculty staff is just one call away and you can get all the support from them. I am surely going to suggest Hexacode It Institute as it provides a great platform for students to learn👌
Elina chhetriSenior Graphic Designer
They're excellent design professionals who are committed to providing the best designs for my projects.
Junaid SaifiSenior Web Developer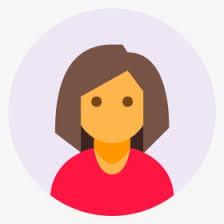 Best institute to learn graphic designing and we talk about the mentors they are amazing and very cooperative. Thank You so much for giving me great knowledge. I highly recommend the institute. 😊👍
Viviyana DagaGraphic Designer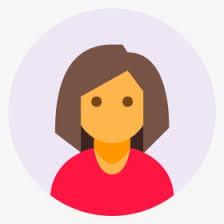 Good Mentors who guide you over here. I have personally interacted with mentors and they teach really well and clear all basics that prepares you for job ready skills!
Garima BhallaSenior Graphic Designer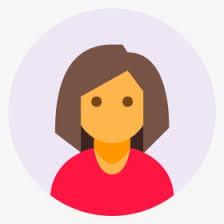 Thank you for being my guiding for encouraging me and for making me who I am today. I am extremely thankful for everything. Having you as my coach helped me alot...
Khushi SinghGraphic Designer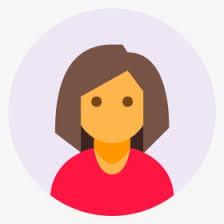 Hexacode It Institute It Training Institute is THE BEST institute to learn graphic design, web design, web development and much more.... Here, everything , starting from infrastructure to faculties, is just great. You can either learn new skills from scratch or boost existing knowledge in your interest area by developing more and more skills. Here you will find students of any age group (16 to 36yrs) so you will never feel as an outsider... IF YOU ARE SEARCHING FOR A PLACE TO LEARN SKILLS IN IT BASED COURSES, I WILL HIGHLY RECOMMEND YOU TO VISIT Hexacode It Institute It Training Institute. P.S - You will never regret it!
Komal PalGraphic Designer
The experience was great because of Hexacode It Institute Graphic Design I got my career in the right direction and for me, Rahul sir was a great mentor and teacher. Thank you for helping me grow and bringing the best in me.
Vibhuti RajSenior Web Developer